New York City Yellow Cab Headquarters
Contact Steve Chandler (631) 984-0898 Call or Text!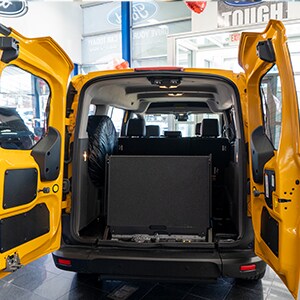 Yellow Taxicabs
Yellow taxicabs are the iconic, yellow vehicles that have the right to pick up street-hailing passengers anywhere in New York City. Taxis can also be dispatched by TLC-licensed E-Hail companies. By law, there are 13,587 taxis in New York City and each taxi must have a medallion affixed to it. Vehicles can be owned by drivers or leased to them by licensed garages. Grant funding is available for wheelchair accessible taxis.
And City World Ford is the Taxi Purchase Headquarters with hundreds of yellow cab ready vehicles available. Our vehicles are
prepared and ready for GPS and meter installation. Our friendly, professional team has over 35 years of TLC and taxi experience; we can customize a taxi package to meet your needs. We have handicap accessible vehicles available to meet your individual or fleet needs. 
Brokers are Welcome! Contact us today at CityWorldFord.net 3305 Boston Road, Bronx, NY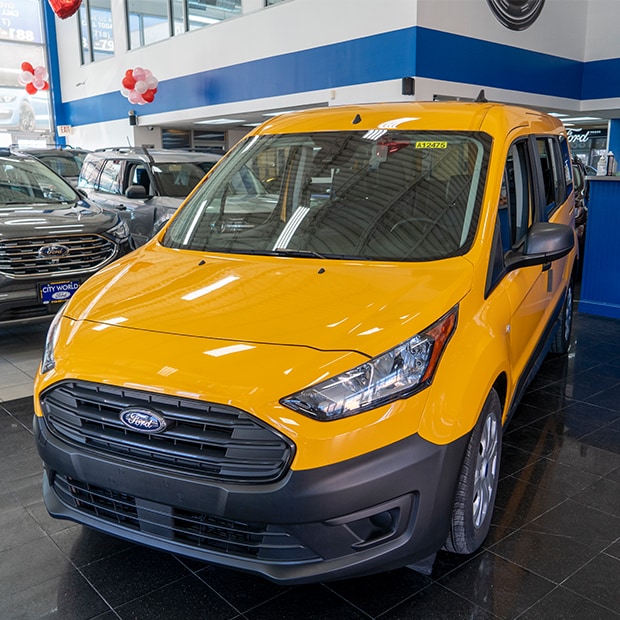 Make an Inquiry
* Indicates a required field